New Photo Book: Apple Sweat
Just a thought from 8 August 2006 about Books, For Sale, Fray, Life, Photography, Travel.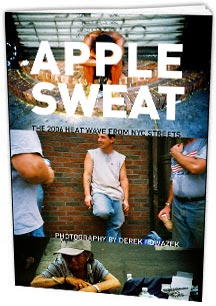 What do you do when your trip to New York City just happens to coincide with the biggest heat wave since 1936? Make some photos, of course!
I took my favorite Lomo shots and put them together in a book I'm calling Apple Sweat: The 2006 Heat Wave from NYC Streets. Take a look!